Memorial Day is a day when we actively remember our ancestors, family members, friends, and neighbors who have given the ultimate sacrifice to support and defend the freedoms outlined in The Constitution of the United States and the Declaration of Independence.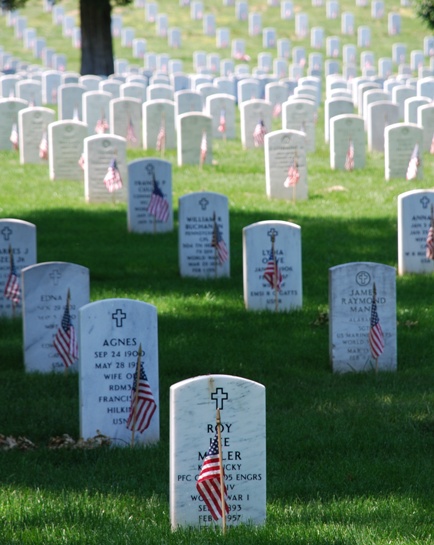 The true meaning of the day is sometimes lost in all the fun and excitement of summer cookouts, picnics, and fun. It is important to remember that all those things are made possible by the sacrifices made by those who choose to serve.
There are many things you can do to honor our fallen heroes. Here are a few:
Visit cemeteries and place flags or flowers on the graves of our fallen heroes.
Fly the U.S. Flag at half-staff until noon
Pause at 3 p.m. on Memorial Day for one minute and think upon the true meaning of the day. This is in accordance with the National Moment of Remembrance established by Congress.
Remember to make efforts to help the families of our fallen and disabled veterans.
Always remember those who gave their lives defending the freedoms we enjoy, and honor their memory by doing everything possible to preserve and protect those freedoms for our children and future generations.
Have a safe and happy Memorial Day.
If you enjoyed this article, please consider sharing it!