New South Carolina Cities Palmetto Moon Stickers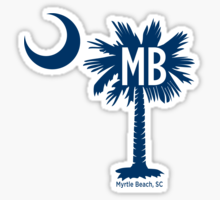 New at Palmetto Trading, South Carolina Cites Palmetto Moon stickers! We have combined the popular palmetto moon logo with the euro style oval stickers to create this South Carolina exclusive. Available today for 34 South Carolina cities, and if your favorite city isn't represented, just contact us and we will add it to our inventory.
Stick one on your car, laptop, or locker; any flat, smooth surface will work great with these tough, vinyl die-cut stickers. Just like our other die-cut stickers, they are only $6 each, and only $3 each if you buy 6 or more (from any of our designs, including the palmetto moon and Carolina Girl die-cut stickers). Check out all our South Carolina Palmetto Moon and Carolina Girl die-cut stickers today!
If you enjoyed this article, please consider sharing it!